Last Updated on 26/03/2023 by Singapore You
Looking for a way to avoid lengthy waits for a taxi or bus? If you're in need of a car that's both affordable and dependable, we've got you covered. We've researched and compiled a list of the most trustworthy shops in Singapore that offer an extensive selection of high-quality used cars.
We've specifically chosen shops that provide well-cared-for vehicles and flexible payment plans. Browse our list below to discover the best places to purchase a used car in Singapore!
1. Asia Carz Credit
Website | 1 Bukit Batok Crescent #02-57 Wcega Plaza Singapore 658064 | +65 6262 4666
Asia Carz offers a diverse collection of pre-owned cars that cater to various lifestyles. Their team carefully inspects each vehicle in their selection to guarantee exceptional quality and safety standards.
The best-used cars in Singapore at Asia Carz come with flexible payment options, such as pre-approved bank loans and in-house loans at affordable rates.
Furthermore, their knowledgeable staff can assist you in choosing the ideal car insurance plan that fits within your budget. With their comprehensive range of services, you can effortlessly acquire your desired car, even if it's a second-hand one!
2. Speedo Motoring
Website | 33 Ubi Avenue 3 Vertex, #01-75/76/77 Singapore 408868 | +65 6763 7757
Speedo Motoring is renowned for providing outstanding car sales packages that include exclusive insurance coverage. They have an extensive collection of pre-owned cars that feature popular brands such as BMW, Honda, Mercedes Benz, Toyota, and more.
Their car selection is organised by brand, body type, engine, and price range, making it effortless for you to choose a vehicle that fits your requirements. Additionally, they offer in-house or bank financing for their payment services.
With over a decade of experience, they've served a multitude of clients with dedicated and personalised service. You can trust that every transaction with Speedo Motoring will be safe and secure.
3. DirectCars
Website | 10 Ubi Crescent #07-18 Ubi Techpark Lobby B Singapore 408564 | +65 6681 6677
DirectCars has formed partnerships with various used car dealers and exporters, providing you with a plethora of options to choose from. Their one-stop driver's portal allows you to access all car dealers islandwide and explore an impressive selection of pre-owned cars, including Suzuki, Toyota, Hyundai, BMW, Mercedes Benz, and other car brands.
Their team of experienced consultants will assist you with any inquiry and help you find the best car deal that fits your budget. When you inquire with them, they can provide you with an estimate of the overall insurance coverage at the lowest price instantly. There is no obligation attached, so you can freely consult with them and explore other options before making a decision that's right for you.
4. Carro
Website | CARRO Lounge 28 Sin Ming Lane, #01-134 Singapore, 573972 | +65 6714 6652
Carro provides flexible and convenient options for purchasing a pre-owned car. With just a few clicks, you can select and buy a vehicle from their collection and have it delivered on the same day, thanks to their pre-approved financing service.
Their pay-as-you-drive insurance program is another great benefit, as it allows you to save over a hundred dollars per year and potentially reduce your monthly subscription with rebates.
In addition to their reasonable pricing, their selection of used cars is meticulously certified and categorised by model brand, body type, mileage, fuel type, and registration year. This makes it effortless for you to find the car model that you've always dreamed of.
5. Republic Auto
Website | 209 Pandan Gardens, Level 3 Cycle & Carriage Auto Hub, Singapore 609339 | +65 6567 2000
Republic Auto offers an extensive range of used cars, featuring popular brands such as Audi, Volvo, Mazda, Mitsubishi, Nissan, Volkswagen, and others. Each pre-owned vehicle undergoes a rigorous inspection process and is expertly restored to its optimal condition.
Their team evaluates every selection based on the car's age, mileage, drive, and history to ensure that it retains good value.
Additionally, after purchasing a car from their collection, you have the option to avail of regular car services, such as car detailing, ceramic paint coating, engine treatment, and other maintenance services.
6. Cars & Stars
Website | 50 Ubi Avenue 3 Frontier, #01-01/02 Singapore 408866 | +65 6585 5555 | [email protected]
Cars & Stars provides an extensive selection of cars in various makes and models. Their top-notch services are driven by their commitment to achieving customer satisfaction.
With 17 years of experience under their belt, you can trust that their staff knows what they're doing. They go above and beyond to assist you in finding what you need, whether it be a new or used car or even car accessories.
When it comes to used cars, Cars & Stars is among the best. Visit their website to view their impressive range of available vehicles for sale!
7. Otua
Website | 18 Sin Ming Ln, #06-17 Midview City, Singapore 573960 | +65 8781 0323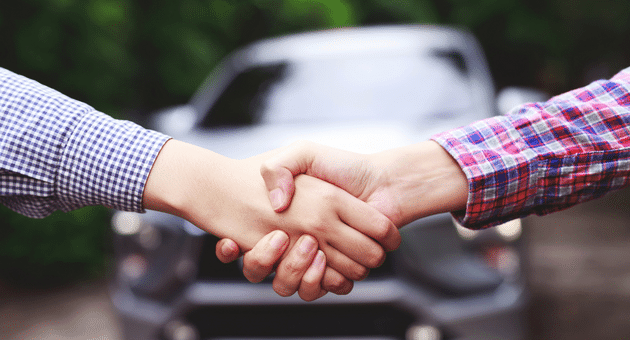 Otua is an ideal platform for buying and selling used cars. They provide a secure environment for negotiations and have a team of professionals available to ensure a seamless transaction.
In addition to excellent prices for selling, buying a car through Otua has numerous benefits. You can enjoy a $5,000 Otua protection on your deposits, a voucher kit, and a car starter pack by allowing them to assist you in finding your perfect vehicle.
Contact them now for a complimentary consultation and recommendations from the experts at Otua.
8. Inchcape Pre-Owned
Website | 33 Leng Kee Road Borneo Motors Level 2 Singapore 159102 | +65 6303 6303
At Inchcape Pre-Owned, you can find high-quality used cars at the most affordable prices. Their collection features a diverse range of makes and models.
All of their cars are Certified Pre-Owned, ensuring that they meet the highest quality standards. With their unwavering commitment to providing exceptional customer-oriented services, they are undoubtedly among the best in the business.
9. Global Net International (Singapore) Pte. Ltd
Website | 108, Owen Road, Singapore 218915 | +65 81 803 292 | +65 63 968 603 | [email protected]
Global Net International lives up to its name as it serves customers worldwide, not just in Singapore and Japan, but in other countries as well, including New Zealand and Africa.
They are well-known for their service of exporting a wide variety of used cars directly from Japan. Their selection features different models at various price points, ensuring that they have a vehicle that fits every customer's budget. Available brands include Toyota, Audi, Daewoo, Jaguar, Mazda, Chevrolet, and many others.
What sets Global Net International apart is its website, which allows customers to specify the car they want, from the make and model to the year and even the transmission type. This filtering and arrangement process is highly efficient and showcases the company's commitment to providing exceptional service.
Overall, Global Net International offers high-quality cars, excellent customer service, and speedy processing, making them a top choice for anyone in the market for their first car or their dream vehicle.
10. 88 Motor Trading
Website | Showroom 200 Jalan Sultan Level 7 Textile Centre Singapore 190018 | +65 6333 9441
88 Motor Trading was established in 2009 with the aim of being a one-stop service centre for all motoring needs.
Currently, they offer a broad range of services, including in-house or bank loans for new or used car financing, insurance quotations, a consignment of private or commercial vehicles, and vehicle valuation.
Moreover, their expressive showroom houses a wide selection of used cars that cater to every lifestyle. Each vehicle from 88 Motor Trading is of high quality and has a long lifespan.
Their team of polite, courteous, and knowledgeable professionals readily accommodates customers who are seeking a vehicle that fits their needs.
Conveniently situated in the city centre, 88 Motor Trading is only a 5-minute walk from the Nicoll Highway (CC5) Circle Line MRT station.