Last Updated on 04/05/2023 by Singapore You
Looking for a more secure and stable server for your website? We highly recommend signing up for the best VPS hosting Singapore options, which allows visitors to access your website smoothly.
Unlike shared hosting, the best VPS hosting in Singapore uses virtualization technology to provide you with private resources on a server with multiple users. If your website has medium-level traffic, it's time to consider paying for your own dedicated server.
If you're curious about which VPS hosting services are the best in Singapore, keep reading! We've compiled a list of the options you're looking for. Check out our picks for VPS hosts below to find the one that best fits your website's requirements.
1.LayerStack
Website | +65 3105 1528 | [email protected]
LayerStack is a cloud computing solutions company based in Singapore. They offer a diverse range of cloud servers to suit a variety of workloads, including shared and dedicated vCPU. These cloud servers come equipped with enterprise PCIe Gen4 NVMe SSD and the latest generation of Intel® Xeon® Scalable/AMD EPYC™ processors.
With 18 years of experience in the cloud industry, LayerStack provides cloud servers with unlimited traffic and 24/7 technical support. They are dedicated to maintaining a simple, scalable, and stable cloud environment, offering multiple solutions for cloud deployment.
Additionally, LayerStack provides extensive features such as Load Balancers, Firewalls, Backups, and 20Gbps DDoS Attack Protection, among others, to help enhance users' cloud capabilities.
2. Exabytes
Website | +65 6727 2279 | [email protected]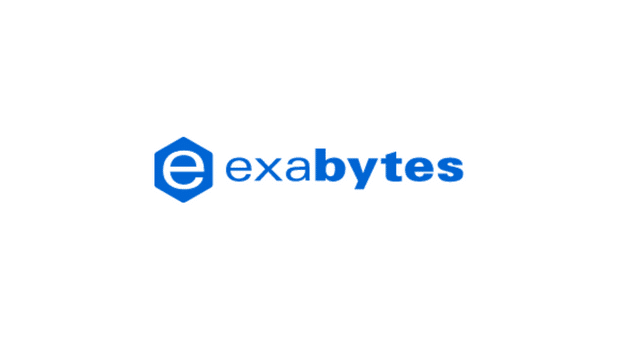 Exabytes is an all-in-one website builder and web hosting service provider that can help you establish your online presence, whether it's for your business, portfolio, or personal use.
With 160,000 customers worldwide, Exabytes has earned a reputation for trustworthiness. They offer 24/7 customer support every day of the year and have been offering cloud support since 2001.
Exabytes provides a variety of tools and features that enable you to turn your ideas into reality, creating a website with the theme and functions you desire. Their website builder is optimized for all devices and allows you to easily drag and drop elements onto your webpage. With a range of readily available web themes, Exabytes is one of the best website builders in Singapore.
In addition, Exabytes has excellent network and server uptime ratings, making it a top choice for VPS hosting in Singapore.
3. VPS Server
For those seeking VPS hosting with worldwide protection, VPS Server is highly recommended. It's considered one of the best VPS hosting options in Singapore due to its low price and wide range of features, including multiple OS options, on-demand and live backups, a virtual private network, easy firewall setup, and more.
In addition, VPS Server offers flexible billing with its no-contract policy, allowing you to keep the server for as long as you like. If you're unsatisfied, you can easily terminate the service without any pressure.
VPS Server has an excellent customer service team available at all times to answer any questions you may have.
4. OVHcloud
Website | +65 3163 8340
OVHcloud offers a 4-tiered VPS server with options for website owners to select the most suitable one for their website's requirements. With plans starting from as low as $7.36 per month, your website can run on a server with optimal performance and a dedicated environment.
Furthermore, website owners need not worry about hardware constraints or technical issues since every server is expertly crafted. OVHcloud offers a wide range of pre-installed operating systems and hosting control panels for users to choose from.
Moreover, the VPS server provides unlimited traffic, enabling you to host various services and applications. That's why we consider it one of the best VPS hosting options in Singapore.
5. Router Hosting
Website | +1-332-600-4050
For over 12 years, Router Hosting has been providing websites with unlimited traffic and dedicated servers, making hosting services more affordable and convenient for people around the world, including those in Singapore.
Router Hosting's VPS plans are priced from $7.95/month to $54.90, making them more economical compared to other VPS companies. Router Hosting also prides itself on having one of the best uptimes globally.
If you're dissatisfied with their services, Router Hosting offers a money-back option, guaranteeing a full refund down to the last cent.
6. Fast Comet
Website | 1-415-800-4574 | [email protected]
For those seeking VPS hosting with complete control over their server, look no further than Fast Comet. While other VPS hosting providers claim to offer server control to website owners, it's not always the case – but Fast Comet stands out from the rest.
Despite starting in 2013, Fast Comet has established 11 data centres worldwide, which demonstrates the high-quality services that its clients appreciate.
Fast Comet servers run on cPanel, one of the best and most powerful website hosting control panels globally, ensuring efficient round-the-clock server performance.
7. Trading Fx VPS
Website | +65 96255358  | [email protected]
Trading Fx VPS specializes in providing customized VPS services for traders. They strive to provide dependable VPS solutions and cater to the complex automated trading needs of traders. The company's team includes knowledgeable professionals in computer security, networking, and system administration.
Trading Fx VPS has consistently received positive reviews for providing efficient, knowledgeable, and cost-effective services. Their servers are equipped with SSD RAID10 disk arrays, built with high-speed SAS and SSD drives, ensuring that users are hosted on a powerful, reliable, and high-end server.
8. WebHost
Website | +65 3159 1710  l [email protected]
In addition to being an outstanding hosting service provider, WebHost SG offers its services at an affordable price point. If you're starting a business, they can be the reliable partner you need. They offer the broadest range of website security solutions in Singapore, all from top website security brands around the world.
From anti-malware scanners to website cloud backups, WebHost SG has everything you need. Their objective is to reduce the burden of website management, allowing clients to focus on the more important tasks of their business. If you opt for their services, you're sure to be satisfied with the level of support they provide.
9. HostNoc
Website | 437 914 9488 | [email protected]
Imagine this scenario – you're thrilled to publish your website online, but uploading it to a regular server seems like a cumbersome process. You realize that getting a VPS will speed up the entire process, but you're not sure which brand to choose that won't be too expensive.
HostNoc offers the ideal VPS to fit your needs. Their servers are renowned for their top-notch, speedy performance, capable of loading applications without stutters and lengthy boot times. These servers are also highly durable and resistant to damaging factors such as heating and hardware degradation. Additionally, customers can easily access their functions on their devices.
Dedicated servers can be quite costly, but you can save a considerable amount of money by purchasing a VPS from HostNoc instead. Check out their website to find the deals that best suit your budget and interests.
10.  Usonyx
Website | +65 6223 1838 | [email protected]
It's no surprise that Usonyx made it to our list of the best VPS hosting options in Singapore and Asia as a whole. Established in 1997, Usonyx has consistently provided web hosting solutions for government agencies and corporate clients.
Despite its low monthly rate, Usonyx offers unlimited resources to its clients. Each plan comes with powerful bandwidth and substantial SSD storage, enabling websites to run various applications.
Moreover, Usonyx prioritizes the privacy of its clients by securing its data centres with fault protection, fire-suppression systems, water detection systems, uninterrupted power supply, and other measures to ensure the safety of data.