Last Updated on 25/03/2023 by Singapore You
As the holiday season draws near, it's once again time to begin the search for the finest Christmas gift concepts in Singapore. Thankfully, there is an abundance of choices available in this shopping paradise. However, this plethora of options may end up hindering your purchase, as it can be overwhelming.
To assist you with this, we've compiled a list of the greatest Christmas gift ideas in Singapore. These gift ideas are perfect for those who want to give considerate presents to their loved ones this Christmas but are unsure of what to get.
1. ErgoTune Supreme V3
Purchase Link | Rate Starts at S$510.00
Ladies seeking a unique gift for their significant other may find the ErgoTune Supreme V3 to be an excellent choice. This meticulously crafted chair is perfect for those who spend long hours sitting at their desk or for gamers who require a comfortable seat to rely on.
The chair has been designed to fit the user's body type with 11 adjustment points and a DuraWeave™ hybrid mesh that creates a durable yet breathable fabric. While there may be some outliers, the company offers a 21-day risk-free return policy to ensure that customers have a hassle-free experience and complete coverage.
We appreciate how easy it is to set up, as the 6 simple steps made the process a breeze. The instructions were included in the box, which was a significant help. Moreover, it has passed the BIFMA test and is OEKO-TEX approved for individuals with sensitive skin and allergies.
Upon purchasing the ErgoTune Supreme V3, customers can expect free shipping and a 12-year warranty on their products. We highly recommend this product as one of the best Christmas gifts in Singapore for people of all ages.
2. HeavenLuxe Premium Bundle Set
Purchase Link | Rate Starts at S$310.00
Impress your loved ones and friends with a heavenly night's sleep by gifting them Heavenluxe's Premium Bundle Set. These sheets are made from award-winning 100% Austrian Tencel, providing the ultimate relaxation experience every night from the comfort of their own bed. The moisture-wicking and breathable material ensures they stay cool even in warm weather.
The Heavenluxe Bundle Set comes in exclusive gift packaging, making Christmas gifting effortless and convenient. It is available in 4 stunning colours – white, grey, sapphire, and pastel pink, and 6 sizes – single, super single, queen, king, super king, and California king.
Spread the joy of a relaxing sleep this Christmas with Heavenluxe! Use the code "BEST50" to get SGD50 off your premium bundle set or premium sheet set purchase.
3. Alskar
Purchase Link | Rate Starts at S$26.00
Since 2013, Alskar has been providing excellent service to Singaporeans. Throughout the years, they have established a reputation for discovering the ideal gift for any occasion by combining the finest ideas, materials, manufacturing technology, and trends from around the world.
Compared to other stores, they obtain all of their raw materials from various countries such as the United States, China, Korea, and Italy. They design and produce their products in-house, resulting in unique and reasonably priced offerings.
Their store has nearly everything one could think of giving as a gift, including personalized wedding robes, fashion accessories, insulated tumblers, and jigsaw puzzles.
We highly recommend them as most of their previous customers have given them a 5-star rating. Currently, one of their popular items is the Personalised Radiant Jute Recycle Shopping Bag, which can be customized in various ways, such as colour, font colour, font style, and even the option to print your name on both sides.
4. THEIMPRINT – Personalised Items
Purchase Link | Rate Starts at S$14.00
What better way to make Christmas gifts extra special than by personalizing them with names? With THEIMPRINT, almost anything can be customized!
You can choose from three options: travel essentials, work essentials, or everyday essentials. They offer passport holders and luggage tags, laptop sleeves and ID tags, and even notebooks and phone cases. You can be confident that you will find something for everyone on your gift list at the store.
Personalized presents are always a hit during the holidays, making this an excellent choice for close friends and loved ones.
Take a look at their offerings on the website, and if you have any questions, feel free to contact THEIMPRINT via email or phone.
5. Personalised Items
Purchase Link | Rate Starts at S$8.00
If you're looking for a Christmas gift for a lady who loves to glam up, a set of cosmetic products would be an excellent choice! The Estee Lauder Beautiful Belle – La Bohème Wedding Makeup Set (Limited Edition) is not only for a bridal look but also for everyday use and special occasions.
This makeup set is perfect for gifting, and it can also be a great purchase for yourself as it offers great utility and quality in a single package. It provides a more natural look, making it suitable for everyday wear, and includes lipstick, mascara, blush, highlighter, primer, brow pencil, and even perfume.
This limited collection has everything you need to create your desired look, so don't miss out on this opportunity. It's an excellent idea for a Christmas gift in Singapore for females and anyone who loves makeup, especially if you have several events to attend during the holiday season and want to look radiant and flawless.
6. Scented Candles
Purchase Link | Rate Starts at S$40.00
If you're looking for a gift to commemorate your friendship with someone special, Printcious has got you covered. This printing shop specializes in personalizing a wide variety of items, from throw pillows to coffee mugs.
While some people may view personalized items as outdated, we believe that they make a sweet and sincere gesture. Giving a personalized mug to your parents, for example, is a common gift idea among older people and is sure to put a smile on their faces.
Printcious also offers personalized gift sets that typically include a shirt, mug, mouse pad, and a set of pins. You can add other items to the set, such as phone cases, keychains, cushions, puzzles, and even pillows.
Personalized gifts are also budget-friendly, and Printcious rewards its customers with discounts of up to 80% off, proving that there's no need to spend a fortune on a gift.
7. Assorted Cookies
Purchase Link | Rate Starts at S$10.00
There's nothing quite like returning home to a relaxing and comfortable atmosphere. A calming aroma that soothes the mind and body can help create such an ambience.
With Sally's Room Candle Gift Sets, you can provide your loved ones with three different scents that can be placed in specific areas of their home. The best part is that you can choose your desired scent option for each candle. Additionally, they offer diffusers, candle accessories, and other crafting materials.
All of their products are handmade and expertly crafted. They also provide corporate gifts that you can personalize to make them more meaningful.
Furthermore, if you're interested in creating candles, they offer workshops and online classes. This could be the perfect Christmas gift idea in Singapore if you want to create a personalized present for your family and friends!
8. Bath Towels
Purchase Link | Rate Starts at S$4.50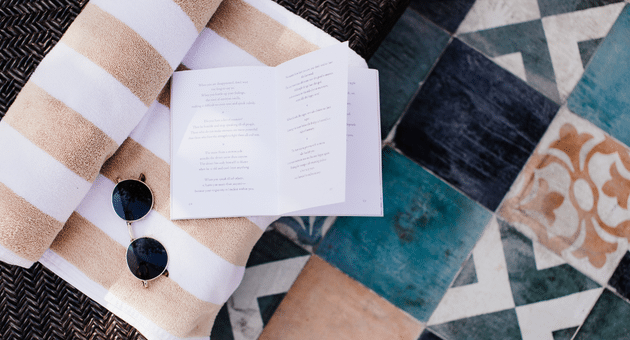 If you're on the hunt for corporate gift ideas in Singapore during the holiday season, The Cookie Museum has the perfect treats to offer any team or company!
Their products are affordable, so you can purchase a bunch of them and add a personalized greeting card to make the gift more special. This is one of the best Christmas gift ideas in Singapore, particularly if your recipient has a fondness for local flavours and delicacies. The tastes and designs of these treats showcase the country's gastronomic heritage.
They have a vast selection of goodies to choose from, many of which are inspired by the nation's favourite tidbits and sweets. As each cookie celebrates Singapore's traditional flavours, it may be a great idea to give them as gifts to your foreign friends, introducing them to the beauty of the country's cuisine and exploring the island's history through their palates.
But, of course, Singapore natives will also love them. Whether you're a local or a tourist, these treats will undoubtedly bring you joy!
9. Books
Purchase Link | Rate Starts at S$15.00
Although bath towels may seem like a typical gift, they remain a popular choice because they are incredibly useful. You can't go wrong with a gift that recipients can use every day, making bath towels one of the best Christmas gift ideas in Singapore.
If you're planning to give someone a bath towel this Christmas, we've discovered the perfect towels for you! The Premium Organic Cotton Baby Bath Towels are crafted from 100% pure cotton, making them suitable for even a baby's delicate skin. These ultra-soft, breathable, and highly-absorbent towels are a luxurious addition to anyone's bath routine.
The towels feature honeycomb-styled muslin cotton and contain no harmful chemicals in their composition. They are also exceptionally thick due to their 6-layer cotton gauze construction.
So, gift your friends or their little ones a relaxing bath and a cosy night's sleep with these towels! They're guaranteed to warm their hearts as well.
10. Wines
Purchase Link | Rate Starts at S$44.00
If you're a book lover, wouldn't it be wonderful to share your favourite stories with friends who also love to read?
The Novel Encounter offers unique storytelling that can transport you to another world. They provide original stories that you can customize with a typewritten card. What's even more impressive is that they can create personalized typewritten poetry, making it the perfect Christmas gift idea in Singapore for anyone who loves romantic personalization.
In just five minutes, you can have a meaningful present to give to your loved ones. All you have to do is name three words that you would like to see in the poem, and the author will have it ready in no time.
The Novel Encounter travels across Singapore and holds events for those who are fans of poetry and calligraphy. What could be a better gift than thoughtful words that touch the hearts of your loved ones?