Last Updated on 03/05/2023 by Singapore You
Are you in need of a background check for a potential business partner? Look no further, we have compiled a list of the top private investigators in Singapore. These professionals can assist you with not only criminal cases but also personal and business matters such as infidelity investigations.
We will also provide information on the cost of hiring private investigators in Singapore and answer any questions you may have about their services.
How Much Would It Cost To Hire a Private Investigator in Singapore?
It is important to be aware of the costs associated with hiring private investigators in Singapore. Their rates can vary depending on factors such as location, equipment, type of work, duration, subject, and the level of information needed.
Hiring a private investigator can be costly and it is important to be prepared for the expenses involved. Private investigators can assist with a variety of services, such as surveillance, background checks, finding missing persons, tracking family members, and investigations related to criminal cases.
The hourly rate for general surveillance can range from $100 to $300, and some firms may charge a lump sum for their services, which can range from $1,000 to $6,000. The average cost for a 30-hour case is around $2,000 to $4,000. It is important to compare the charges and fees of different firms as they are not regulated by Singaporean authorities, and some firms may charge exorbitant fees.
1. Asia Top Investigation LLP
Website | +65-9651-1969 | [email protected]
Asia Top Investigation is a reputable and well-known private investigation firm that has been featured in various news channels and publications, such as NBC, FOX, CBS, The Strait Times, and The Times.
They have a large team of more than 60 certified private investigators, ensuring they have ample resources to handle any case that comes their way. Their services include commercial investigation, general surveillance, matrimonial investigation, digital forensics, and anti-spy smartphone detection.
They use advanced technology and equipment to gather important information and are committed to providing tailor-made approaches that can reduce costs without compromising on quality.
2. Resilient Investigations
Website | +65-8368-5002 | [email protected]
Resilient Investigations is a leading private investigation firm that specializes in finding individuals who don't want to be found. They have a wealth of experience in servicing large organizations, small businesses, government agencies, and private individuals across Singapore.
They are equipped to handle the most complex and difficult cases, whether it is catching a cheating partner or locating a missing person. All inquiries are treated confidentially and promptly. They have honed their evidence-gathering skills over the years, which is a crucial part of any private investigation assignment. They also prioritize good communication with their clients and are available 24/7.
Additionally, they provide counter-surveillance equipment to combat smartphone and vehicular tracking devices. With all these services, Resilient Investigations is one of the top private investigators in Singapore.
3. SK Investigation
Website | +65-6440-4683 | [email protected]
SK Investigation, established in 1998, is one of the oldest and most experienced investigation firms in Singapore. They offer a wide range of services including general and spouse surveillance, overseas operations, and corporate investigations, which are in high demand among business owners.
Their private investigators have extensive experience in Southeast and South Asia, having travelled to countries such as Malaysia, Philippines, Indonesia, Thailand, Vietnam, Taiwan, China, South Korea, and Japan. Despite being one of the first private investigation firms in Singapore, SK Investigation stays up-to-date with the latest technology, training its detectives in various methods of gathering crucial information.
They are known for their approach of providing an initial evaluation at the start of each project and giving customers different strategic options with estimated quotations so that they can balance their budget with their choices. If you're on a tight budget but still want top-notch services, SK Investigation may be the right choice for you.
4. International Investigators
Website | +65-6337-6608 | [email protected]
International Investigators, a private investigation firm, is a top choice for local or foreign cases. They made it on our list for two reasons: they specialize in matrimonial and commercial cases, and they prioritize the emotional well-being of their clients. They understand the importance of technical and legal support, as well as counselling for their clients who are mostly private individuals.
They are open from Monday to Sunday and have a reputation for providing excellent customer service and quick responses to inquiries. They may not have the wide range of services that other firms have, but they focus on the cases they take on, which is why they are considered one of the best private investigators in Singapore.
5. Ranger Security
Website | +65-6296-9582 | [email protected]
Ranger Security is a private investigation firm that boasts effective investigation methods, utilizing both traditional and modern techniques. This has led to numerous successful projects and satisfied clients.
Their services include general surveillance, matrimonial cases, commercial cases, missing persons, asset tracing, mobile phone data recovery, and employment surveillance among others. They not only provide investigation services but also prioritize the safety and security of their clients and their assets by providing top-grade security equipment.
They have round-the-clock operations, so clients can reach out to them at any time, including during the night. With decades of experience in the industry, Ranger Security has developed a wide range of services to benefit its clients.
6. AK Global Investigation
Website | +65-6222-7227 | 5001 Beach Road #07-52, Golden Mile Complex, Singapore 199588 | [email protected]
AK Global Investigation, established in 2005, has a long history of providing services to both local and international commercial and government agencies. Their extensive experience alone earns them a spot on our list of the best private investigators in Singapore.
They may not offer budget-friendly services, but they ensure that clients will see results for their investment. One of their unique expertise is in cyber forensics and are among the few firms that can obtain digital evidence like email traces and browsing history. They also offer bug sweeping service, which is a detailed physical and technical inspection of a home or office to locate surveillance cameras.
Additionally, they provide litigation services and work closely with experienced lawyers and reputable law firms in Singapore, eliminating the need for clients to contact separate law firms.
7. CDIC Consultants
Website | +65-6377-2723 | [email protected]
CDIC Consultants is a private investigation firm with international recognition from professional and business organizations worldwide, which is a rare achievement for a local firm.
They specialize in providing investigation services for family matters and business operations such as commercial investigation, matrimonial investigation, intellectual property, and litigation services. Their expertise in computer forensics has made them a trusted choice among businesses of all sizes in Singapore, who rely on them to protect crucial corporate data and prevent cyber attacks.
Despite being in the industry for over a decade, they are one of the newer firms on our list, but they do not fall short in terms of experience. Whether you need to investigate your spouse or conduct a background check on a potential employee, their services will not disappoint.
8. Privateye Investigation & Consultancy
Website | +65-6386-2010 | [email protected] | [email protected] | [email protected]
Privateye Investigation & Consultancy is a one-stop private consultancy and investigation firm that offers a wide range of services such as commercial investigation, key personnel background checks, and compensation claims investigation. Unlike other firms, they prioritize their customers' concerns and tailor their approach to yield faster results.
Their team of private detectives is led by Jeffrey Lim, an investigator with over 20 years of experience in the Singapore police force, and he has handled hundreds of commercial and criminal cases. The experience of its private investigators in the police force is what sets it apart from other investigation firms.
They are open 24 hours a day, 7 days a week, making it easy for clients to reach out to them in case of emergencies, and their hotline is also available every hour of the day.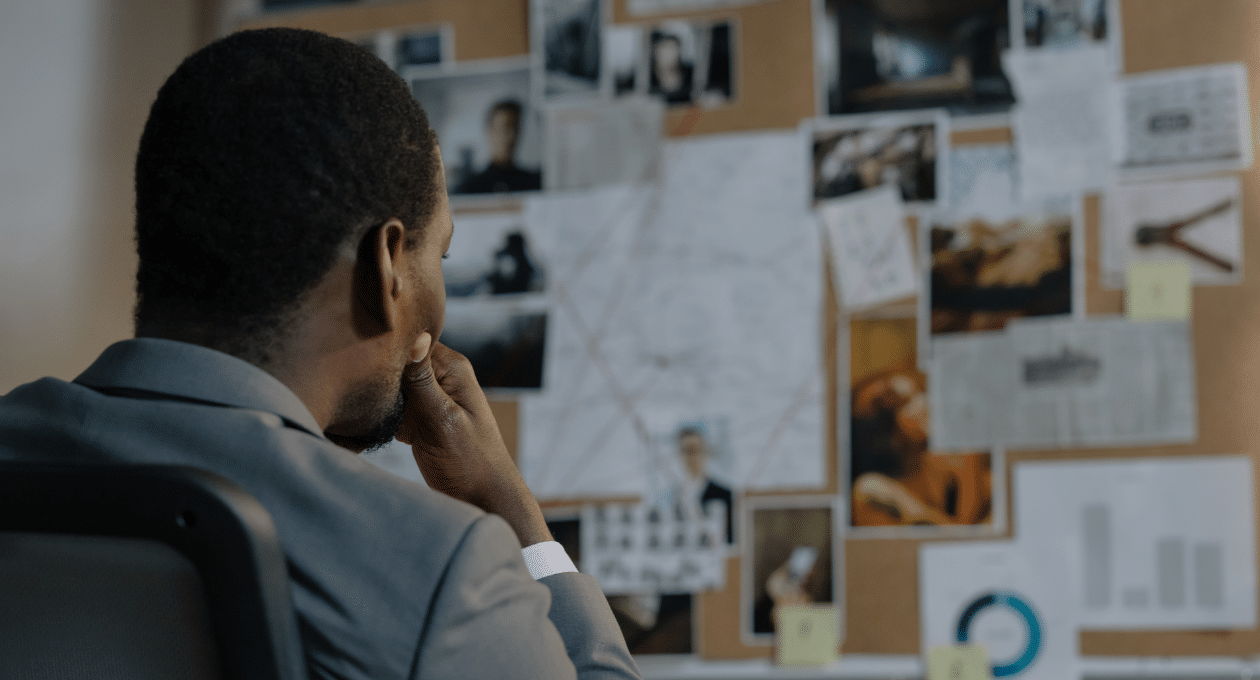 9. DP Quest Investigation Consultancy
Website | +65-6333-3398 | [email protected]
DP Quest Investigation Consultancy, founded in 2005, is a reputable local private investigation firm with a proven track record of successfully conducting hundreds of personal and business-related investigations.
The team of licensed private investigators have backgrounds in law enforcement, ensuring that cases are handled in accordance with Singapore's laws to prevent future legal issues. They are known for not overcharging their clients and providing honest and transparent pricing for their services.
They are easily accessible with multiple contact numbers available 24 hours a day. If you are looking for an affordable and short investigation service, DP Quest Investigation Consultancy offers a 10-hour minimum surveillance package at a budget-friendly price.
10. CS International
Website | +65-6337-6608 | [email protected]
If you suspect your spouse is cheating but lack concrete evidence, consider hiring CS INTL, a Singapore-based private investigation firm that specializes in catching unfaithful partners. Led by a seasoned female investigator with over 30 years of experience, CS INTL stands out among other firms.
They cater to clients seeking divorce but lack evidence and will go to great lengths to gather any desired proof. In addition, they also provide legal services for separation and child custody cases. However, it is important to note that CS INTL does not accept walk-ins and appointments are required, with potential wait times due to high demand for their services.