Last Updated on 20/05/2023 by Singapore You
Gentlemen with busy schedules deserve to treat themselves to a relaxing and therapeutic massage. It's also important that the place is somewhere you can be comfortable in. This is why most of the best spas offer gay massage Singapore services, so they can provide the stress and tension relief to people from all walks of life.
We've compiled a list of highly-recommended spas that specialize in treatments for men, have top-notch facilities and offer affordable rates. Take a look at our list of the best men's spas in Singapore to find the perfect spot for you to unwind and rejuvenate.
Best Gay Massage Singapore Spas
1. For Him Men's Spa
9 Scotts Rd, Singapore 560181 | +65-6339-8333
For Him Men's Spa is a reputable spa that specializes in providing facial and body treatments for men. They have a wide range of services, including steam baths, massages, and body wraps, making them a top choice among men's spas in Singapore. They also offer a selection of specialized skin and body care products that are tailored to address specific concerns. With their focus on treating skin problems, enhancing physique, and promoting mental relaxation, For Him Men's Spa is an award-winning and sought-after destination for men's spa treatments.
2. Bodylite
Website | 26a Keong Saik Rd., Singapore 089133 | +65-6323-3024 | [email protected]
At Bodylite, we pride ourselves on being the top men's spa in Singapore, and one of the reasons why are our exceptional promotional packages. For only $99, you can enjoy a rejuvenating experience with our body massages and scrubs. Our team of friendly and professional therapists are dedicated to helping you relax and unwind, so you can leave feeling refreshed and rejuvenated.
In addition to massages and scrubs, we also offer other therapeutic treatments like body wraps, aromatherapy facials and more to give you the complete spa experience. Our cosy ambience will transport you to a relaxing state and relieve you from all stress and pressure.
3. Urban Homme
Website | 23 Serangoon Central, #04 – 48, Singapore 556083 | +65-6286-6616 | [email protected]
At Urban Homme, we stand out from traditional spas by offering cutting-edge skin and body treatments. Our selection includes unique options such as body sculpting and advanced facial therapies, all performed using clinically proven technologies.
Our state-of-the-art equipment sets us apart as one of the premier men's spas in Singapore. We are dedicated to providing safe, efficient, and highly effective services to our clients, making us a top destination for men's spa services.
4. Spa Club at Beach Road
Website | 75 Beach Road, Level 1 & 2, Fu Yuen Building, Singapore 189689 | +65-6339-9238 | [email protected]
Experience luxury at Spa Club at Beach Road, one of Singapore's top men's spas, boasting award-winning treatments and top-notch facilities. Rejuvenate your body with a wide range of massages tailored to men, and indulge in a variety of facial treatments. The spa also offers treatments and therapies for women and couples.
5. DSPAradise Spa
Website | 15A Temple Street, #02-02, Singapore 058562 | +65-6533-4546
Indulge in a truly rejuvenating experience at DSPAradise Spa, featuring a blend of traditional Eastern and Western therapies for optimal healing. The spa boasts a cosy and elegant atmosphere, exclusively for men.
Their treatments, such as skincare and body therapies, are highly personalized to cater to the unique needs of your body. It's no surprise they are considered among the best men's spas in Singapore.
Experience total rejuvenation with their all-inclusive treatment package, designed to provide a truly therapeutic spa experience.
6. My Cozy Room
Website | 56A Cairnhill Road, Singapore 229667 | +65-6732-0030
Elevate your skincare routine with an award-winning facial at My Cozy Room Boutique Spa, renowned for its "Best Extraction Facial". Our skilled therapists, boasting over 8 years of experience, will provide you with a range of specially designed facial treatments that deliver effective results.
Since every individual's skin is unique, our treatments are tailored to fit a wide range of skin conditions, such as acne, clogged pores, and pimples. Our facials are also ideal for men with a lower tolerance for pain during extractions, as many of our satisfied customers have reported minimal pain and redness.
Our Premium Pore Extraction Facial, combined with BABOR's premium skincare range, is especially beneficial for men with oily/combination skin, enlarged pores, and a thick layer of dead skin cells. The 120-minute treatment includes double cleansing, exfoliation, steaming, gentle yet thorough extraction, a light face and shoulder massage, and a final detoxifying and refreshing Alginate mask. It's the perfect solution for men new to professional facials or those looking for instantly radiant skin!
7. Pure Tincture Organic Beauty
Website | 1 Coleman Street #02-35 Singapore | +65-6337-6411
For a decade, the Pure Tincture Organic team has been providing customers with beautiful skincare products and cosmetics that cater to their unique preferences. Through a rigorous selection process, they have consistently exceeded their client's expectations with their offerings.
To ensure that customers receive safe and appropriate skincare products, Pure Tincture puts in extensive research and testing. As added bonuses, the store also offers services such as complimentary samples, skin consultations, and local shipping.
If you're searching for a solution to your skin concerns, look no further. With Pure Tincture Organic Beauty, you can trust that you will be in good hands. Discover their services today!
8. iSpa Singapore
Website | Block 167 Woodlands Street 11 #01-09 Singapore 730167 | +65-6363-3933
Recognized as one of Singapore's premier massage spas, iSpa offers a wide array of full-body massage services. Their aim is to help you relax and rejuvenate, both physically and mentally.
Their skilled therapists are dedicated to providing a blend of relaxing and therapeutic massage services. Once you step inside the spa, they will work to ease your muscle tension and provide you with the best possible service.
After your massage, you can expect to feel rejuvenated and recharged. Come and experience it for yourself. In no time, you'll understand why iSpa is a go-to destination for ultimate relaxation.
9. Shuang Spa
Website | 11 Bukit Pasoh Road Singapore 089825​​ | +65-6221-5211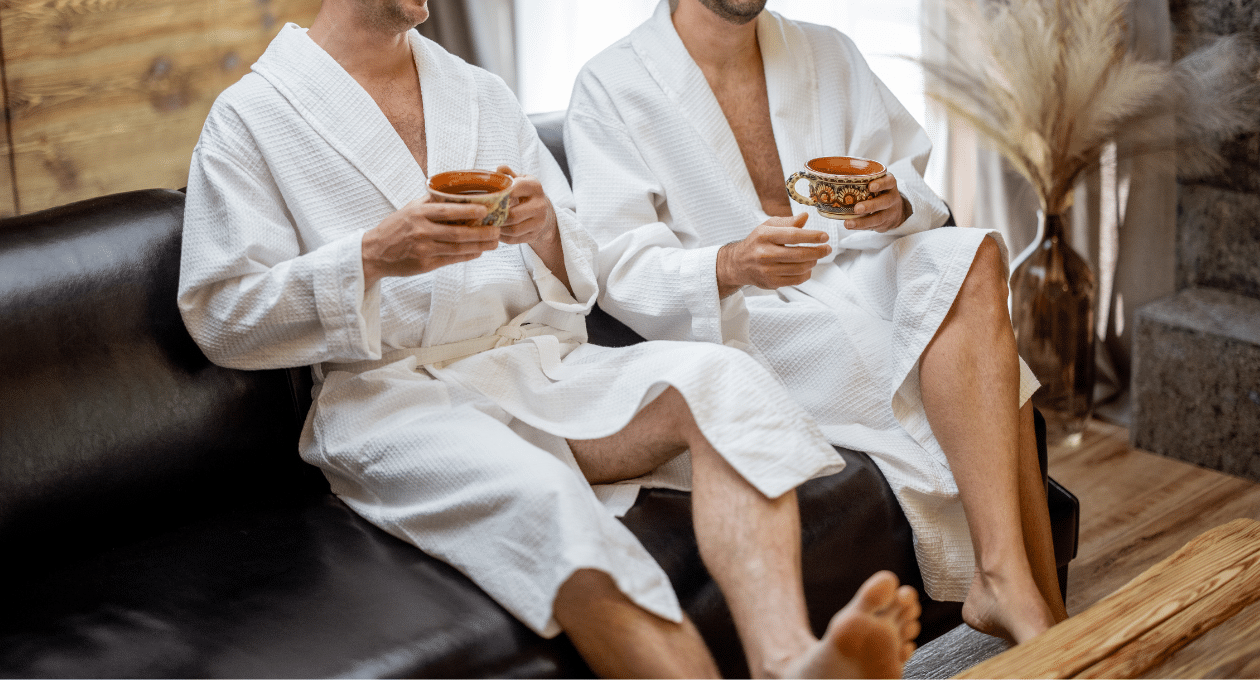 Since its founding in 2010, Shuang Spa has been dedicated to helping thousands of guests alleviate muscle tension and knots. They are committed to being among the best in the industry at providing relaxation. Their primary goal is to ensure that once you enter their premises, you will leave feeling refreshed and rejuvenated.
In addition to their massage services, they also offer spa treatments, with the ultimate aim of promoting overall well-being. Each session is conducted privately for the convenience of its customers. Rest assured that you will receive only the highest quality of services when you choose Shuang Spa.
10. The Male Therapist
Website | 190 Clemenceau Avenue #04-15 Singapore Shopping Centre, Singapore 239924 | +65-6334-4525
At The Male Therapist, massage is an effective way to improve blood flow, flush out lactic acid, and prepare muscles for the day ahead. They believe that massage is a soothing and beneficial experience.
The gentle, nurturing touch of massage can alleviate anxiety, hostility, and pain. With their experienced therapists, you'll find yourself breathing more deeply and regularly.
To fully benefit from the session, allow yourself to let go of any defences, and relax in the care of the therapist. Trust in their expertise and allow them to work seamlessly on your body.